It was another great day of performance training. #GetBetter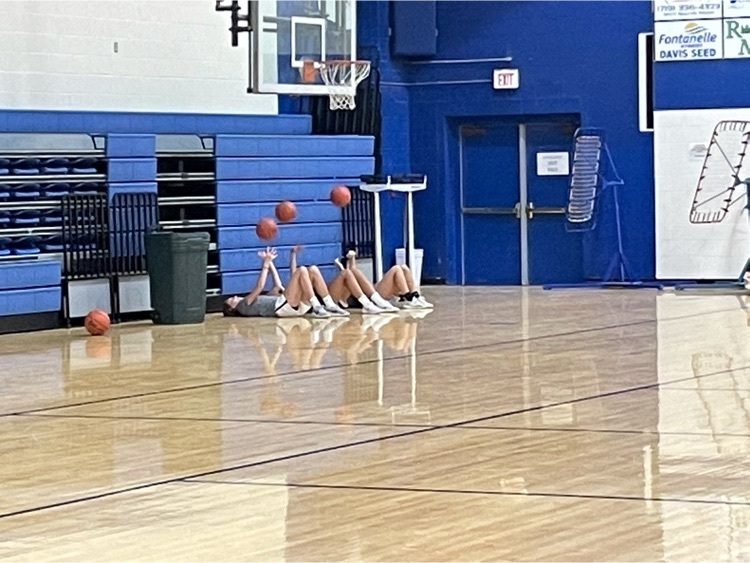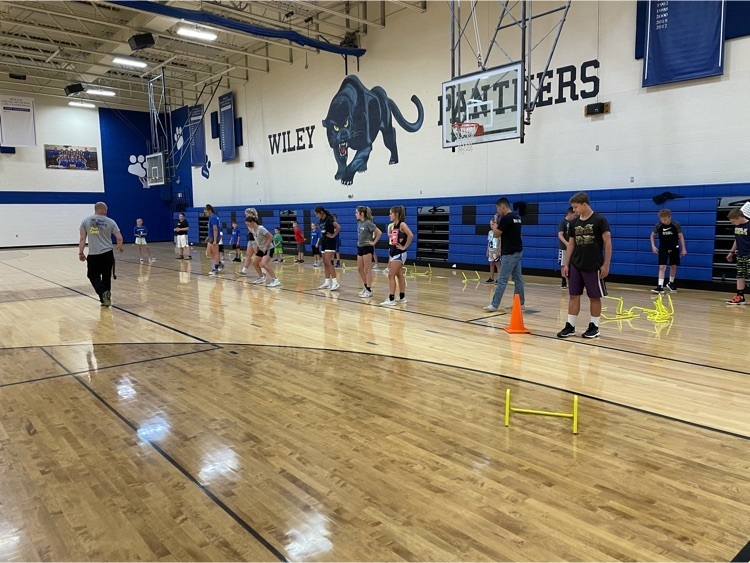 JUMPSTART is a great opportunity to help minimize the 'summer slide' and prepare your students for a successful school year! Jumpstart is free of charge and will begin July 12th and will be Monday-Thursday from 8:30-11:30. Last day will be Thursday July 29th. Transportation will be provided for students living in Lamar at the Truck Stop Plaza. If you are insterested, registration forms will be available next week.

1st Annual Summer Weights Draft Wiley High School Students (9-12) please join us on Thursday at 9 am for the first annual summer weights draft. Seniors will lead the different teams while earning daily and weekly points for 8 weeks in the summer. Each week teams are asked to complete weekly challenges accumulating points for their teams. The winning team will celebrate the first week of August. Go Panthers!

CORRECTION: 9-12 students awards and report cards can be picked up at the school June 1st-3rd from 9am to 3 pm. Elementary and Junior High awards and report cards have been mailed.

Academic & Athletic Awards & Report Cards Awards and report cards can be picked up at the school June 1st-3rd from 9am to 3 pm.

Anyone interested in playing high school football next year - there will be a BBQ to meet the new coaching staff. Tuesday @ 6pm at the Larrick's house (325 Willow Valley). Players please bring: Freshmen - side dish Sophomores - dessert Juniors - side dish Seniors - dessert

Wiley School District is seeking applications for a Front Office Assistant. Please submit a letter of interest at resume to Superintendent Bollinger at
jeff.bollinger@wileyschool.org
. Position will be open until filled. EOE

Wiley School District is seeking applications for a District Business Manager. Please forward a letter of interest and resume to Superintendent Jeff Bollinger at
jeff.bollinger@wileyschool.org
. Position will be open until filled. EOE

2022 Economic Literacy Colorado Calendar Contest Winners Ehren Gonzales and Landyn Weeks were selected as two of 14 winners for the 2022 Economic Literacy Colorado Calendar Contest. Ehren and Landyn will each receive a $50 check. Congratulations!


Attention all Wiley Parents and Students: Due to contact tracing concerns today will be the last day of school. Students are checking out this afternoon and buses will run as normal. Graduation will be as scheduled, masks will be required to enter. The athletic banquet has been cancelled. The MS field trip has been cancelled. If your students have material that they need to return please bring them to the front office on Tuesday May 18th. from 9:00 AM until 3:00 PM

Wiley Staff Member of the Year Nominations-Corrected Certificated and Classified Staff play an important role in the lives of young adults, families and society. We would like to recognize one outstanding certificated or classified staff member at Wiley School and highlight/his/her achievements. The Wiley School Staff Members of the Year Award is to recognize outstanding people for their dedication, professionalism and work. Those receiving these awards will be nominated by the students, or colleagues, or community for excellence in their classroom and/or the school. The Staff Member of the Year will be awarded with a plaque recognition at the end of the year Academic/Athletic Banquet. Staff will be nominated and selected based on the following criteria: 1. Excellence in the Classroom or in her/his job – consistently advancing students to higher levels of academic achievement. Always going above and beyond what is in their job description. 2. Motivation – having the ability to motivate and encourage students to advance past their expectations both academically and socially. Helping out in additional areas beyond their daily scope. 3. Leadership – serving as a leader not only in the classroom, but also throughout the school. 4. Community Service – demonstrating the importance of civic responsibility by being active in community or other service organizations. 5. Creativity and Imagination – demonstrating creativity and imagination in their lesson plans and teaching methods that inspire students to learn. For staff, this means demonstrating creativity and imagination in carrying out their job duties in such a way that they motivate and inspire others in the school community to learn. 6. Dedication – showing excellent attendance, punctuality and a desire to see their students advance, in addition, participating in programs and activities outside the school day. 7. Communication – communicating articulately to their classrooms, colleagues and beyond. Nominations must be submitted by 4:00 p.m. Monday, May 17th to and will be announced on Thursday, May 20th at the Academic/Athletic Banquet. To submit a nomination please send a letter of nomination to
melissa.larrick@wileyschool.org
, or submit a print copy to the envelope marked STAFF MEMBER OF THE YEAR in the front office.

Student of the Year Nominations What makes someone a likely Student of the Year? Someone who exemplifies good character in and out of the classroom. A person who has a natural curiosity and sees things differently. Someone who has many ideas, and yes, usually gets good if not the best grades in school. This student is usually in the top of his or her class, involved in several extracurricular activities, is in a leadership position in one or more of those activities, and is involved in some sort of community service on a regular basis. Nominations are now being accepted for the annual Student of the Year Award, sponsored by the Wiley Accountability Committee. We are requesting help identifying outstanding Wiley students to be considered for this award by submitting a letter of nomination to
melissa.larrick@wileyschool.org
. submitting a letter to the envelope in the school office. The deadline for nominations is Monday, May 17th at 4:00 p.m. Wiley High School seniors will be the first considered, however, any Wiley High School student is eligible. The winner will be publicly announced during the Sports/Academic Banquet on Thursday, May 20th. Any questions can be directed to Melissa Larrick. Letters of nomination may address the following four areas of excellence: Academics – awards, achievements, GPA, scholarships, etc. Does the student prepare for classroom activities? Does the student go above and beyond his/her role as a student? Has the student made significant progress in your classroom? Has the student been working to their potential? Does the student have all work turned in? Athletics – awards, achievements, memorable moments in sports, scholarships, etc. Does the student have high levels of athletic skill? Is the student a team leader or role model? Is the student a team player? Does the student exhibit excellent sportsmanship? Is the student helpful to teammates and coaching staff? Citizenship – awards, memorable stories Is the student a positive role model? Does the student actively participate and put forth full effort? Does the student demonstrate respect to the student body, staff, and faculty? Does the student exhibit good character in and out of the classroom? Does the student follow school rules? Does the student arrive at school and to class on time? Personal Development Does the student engage in extracurricular activities? Has the student volunteered at school or in the community? Is the student a member of a club or organization outside of school? Is the student working a job? Is the student goal oriented? What is the student planning for after graduation?

State Volleyball Pep Rally & Send Off Wednesday, May 12th at 9 a.m. in the gym


HS Baseball in Springfield scheduled for today, 5/11 has been cancelled

State Volleyball Ticket s General Link Below is a general link for purchasing tickets to the state volleyball tournament. Please note that you will still need to meet outside of Gate B at 4:15 to get into the facility when our team plays.
https://gofan.co/app/school/CHSAA
Go Lady Panthers!!!

State Volleyball Tickets Here is the link for state volleyball tickets. There are a limited number, so buy them early! Your private link to buy tickets:
https://gofan.co/app/events/311062

Lamar Parks and Rec 3 on 3 Basketball and Boys BB Camp Info