We would like to wish everyone a very Happy Thanksgiving!! 💙
🚨Post Season Spotlight Alert🚨 Congrats to our fall athletes on their post season honors!! 💙🐾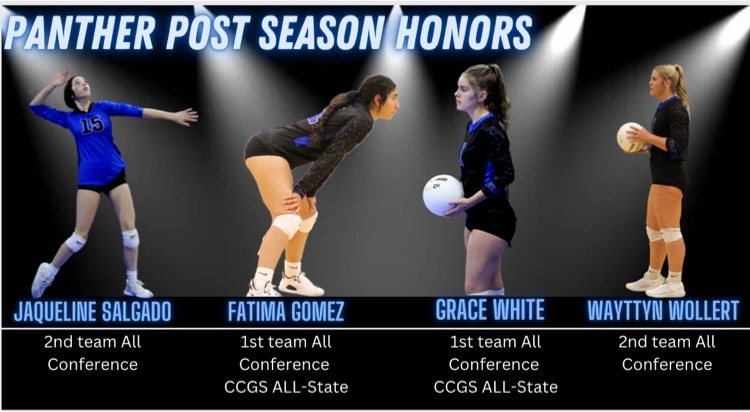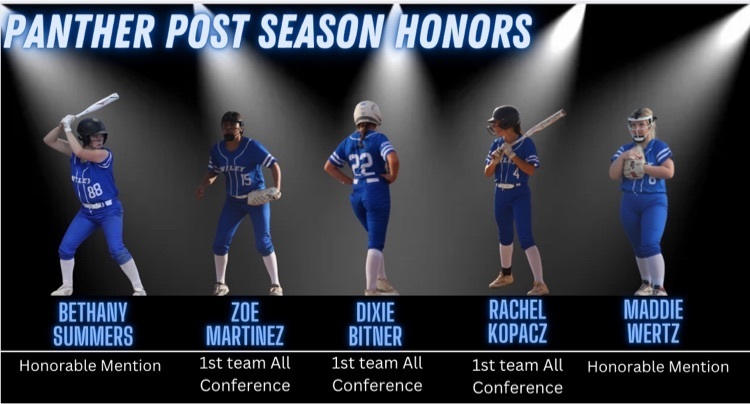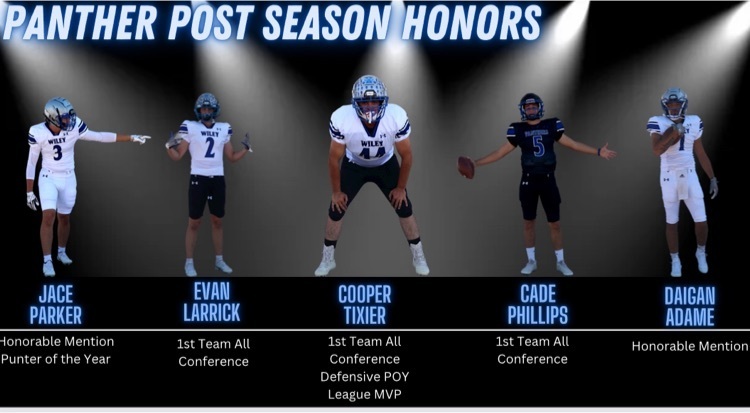 Congrats to our cheerleaders on placing first in the 1A/2A division of the SECO Cheer Invitational! 💙🥇
Guess what time of year it is….that's right, FFA pie auction time!! Join us for Fun, Food, and Auctioning of pies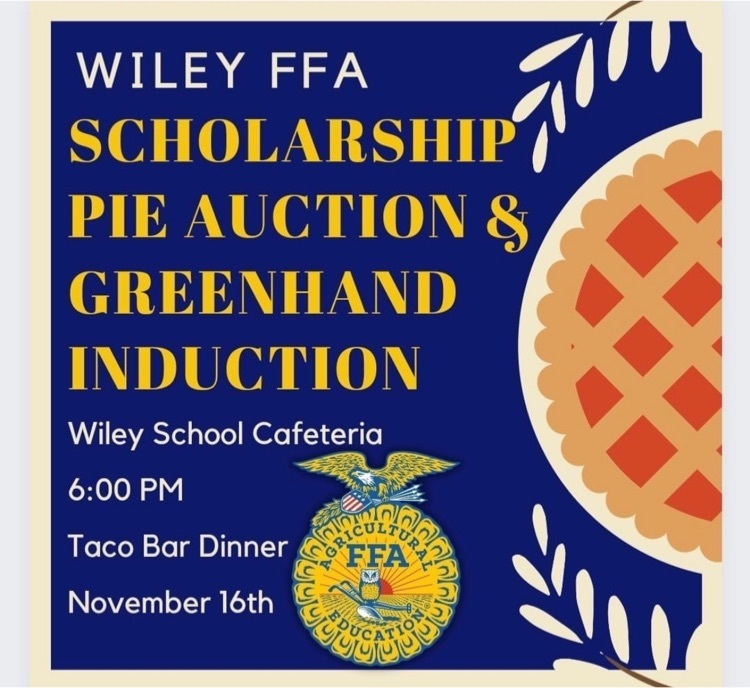 We would like to congratulate our Lady Panthers on such a successful season!! We are very proud of you!! 💙Thank you to our seniors, Fatima, Grace, Jackie, and Wayttyn! 💙 Good luck to the rest of the Southeastern Colorado teams that are still playing ❤️🧡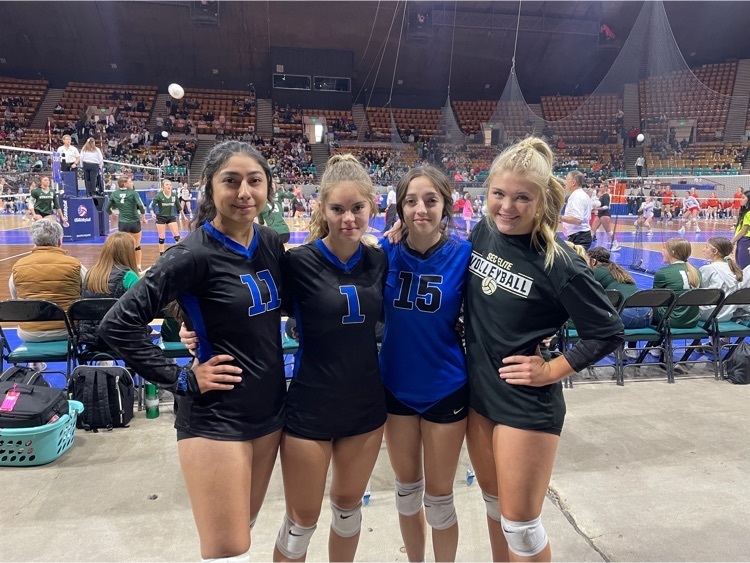 🔹Friendly reminder🔹 There is NO school tomorrow!! Good luck to our Lady Panthers! 💙🏐
We've got the fruit for you!! Check out the boxes our STUCO is selling. Contact Mrs. Piner at
nicole.piner@wileyschool.org
or 719-829-4806 🍏🍐🍊🍋🍎🍏🍐🍊🍋🍎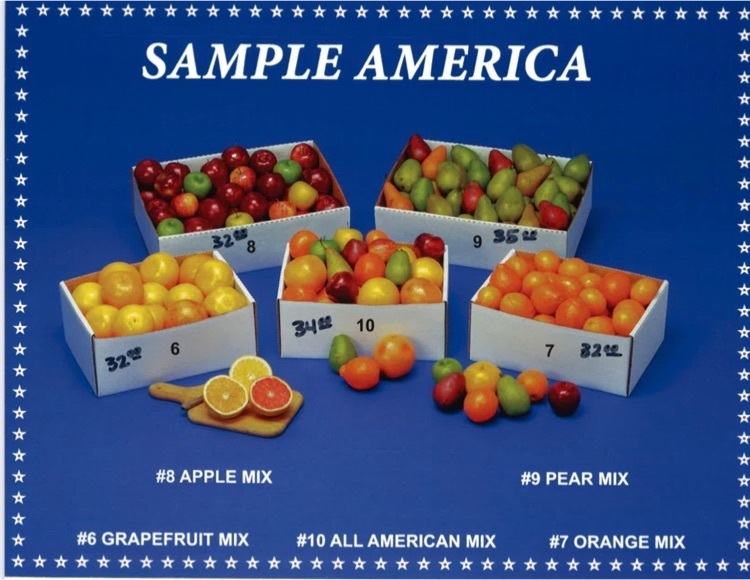 JH basketball has been moved to McClave Tuesday, November 8th. Games times remain the same. Game schedule: Boys c, boys b, girls a, boys a
In honor of Veterans Day, we would like to invite our veterans to come enjoy lunch with our students on Wednesday, November 9th. Lunch Times: Kindergarten - 2nd Grade 1055-1135 3rd Grade - 5th Grade 1125-1205 JH-HS 1145 - 1215 Menu: Chicken Noodles Mashed Potatoes Roll Dutch Apple Pie
Our Lady Panthers are going to state! There will be a pep assembly and send off at 1:20pm on Wednesday, November 9th in the gym. There will be no school on Thursday, November 10th to allow students and staff to attend the games. Go Panthers!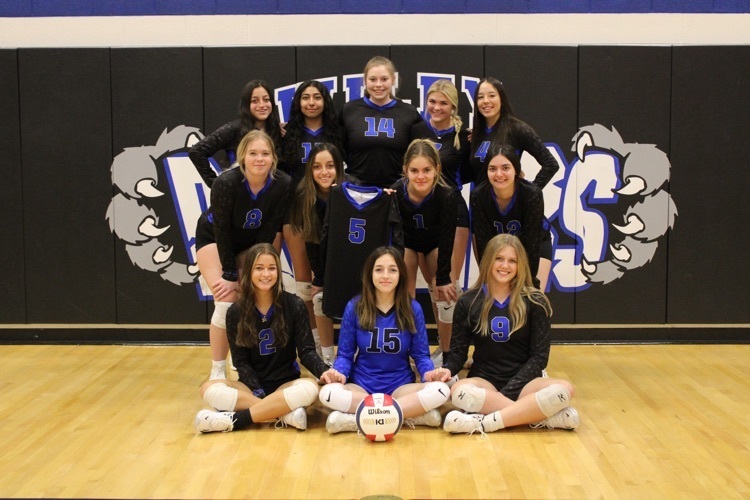 See you there!!! 💙🐾🏐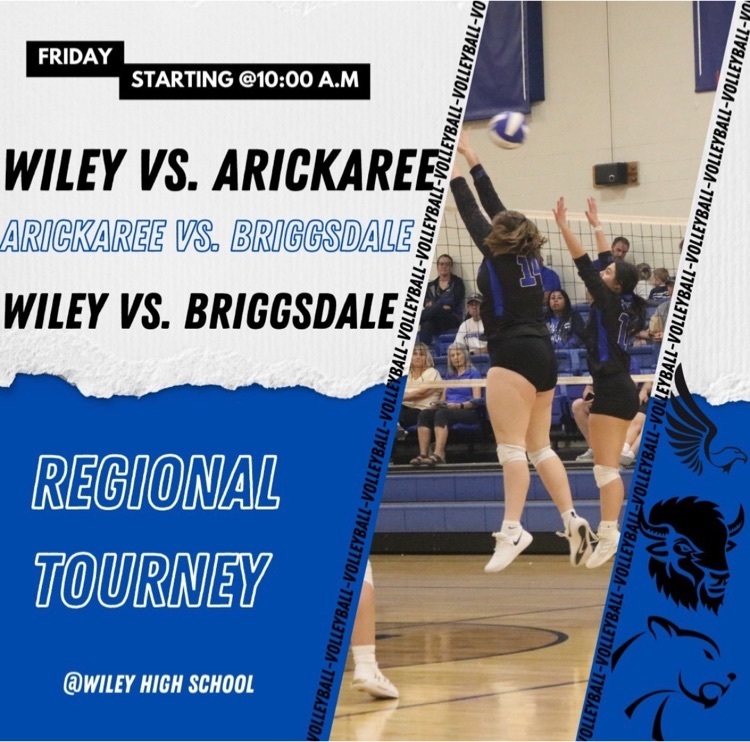 🔹Regional Volleyball Information🔹 This is our last home competition, so get out and support your Lady Panthers 🏐🏐🏐🏐🏐🏐🏐🏐🏐🏐🏐🏐 To honor our Veterans, we would like to invite you out for the games, free of charge, for you and a guest. Show your military/veteran ID at the gate to enjoy a full day of volleyball! Thank you for your service 🇺🇸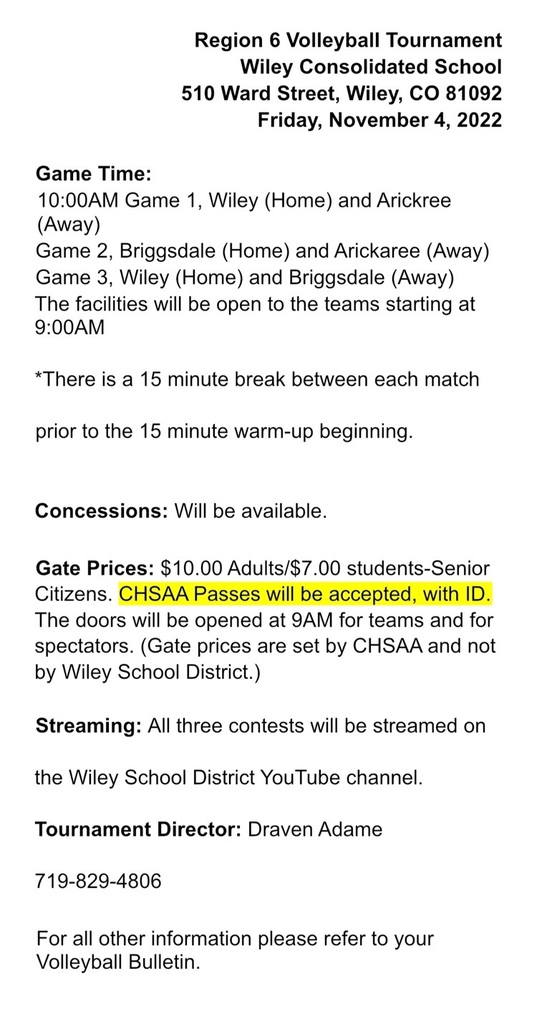 There will be a special board meeting Thursday, November 3rd at 530 in the school cafeteria followed by at parent/player boys basketball meeting (6-12) at 630.
National FFA Convention was a HUGE success!! To see ALL the stops and excitement of their week, go like and follow Wiley FFA! Thanks Miss Reese for your hard work and a great experience with our kiddos!! 💙💛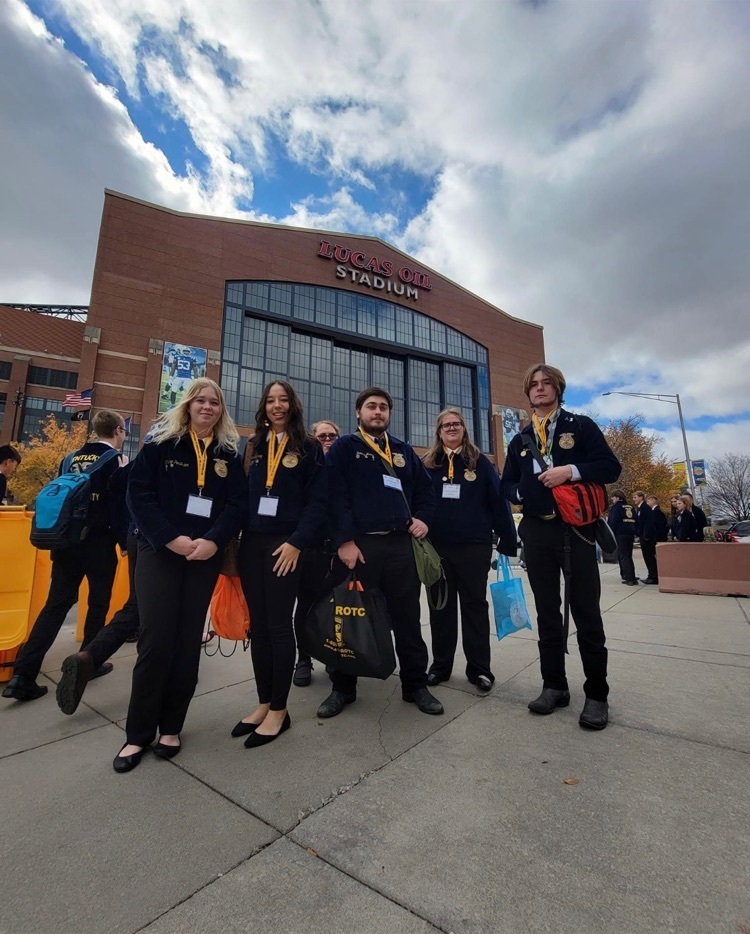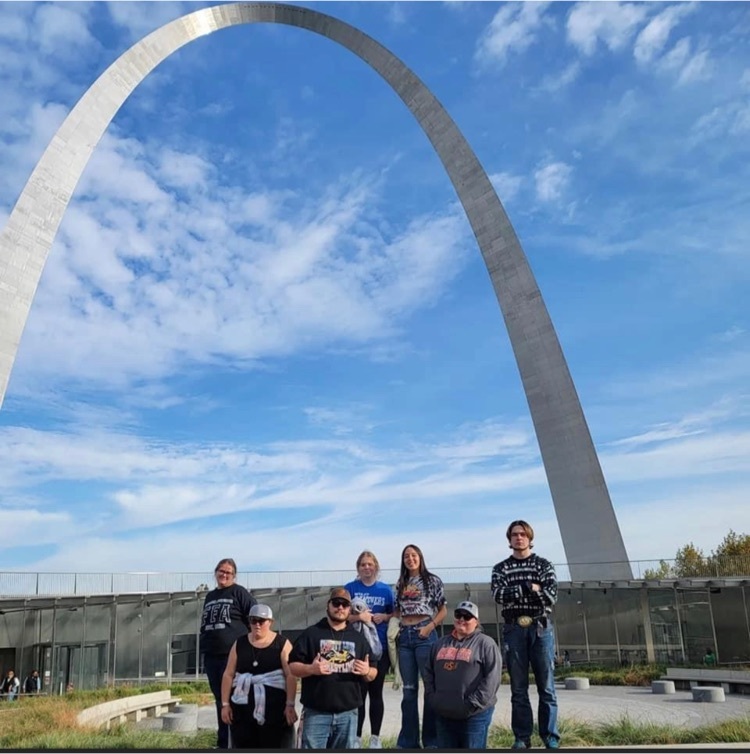 We hope every one had a fun and safe Halloween!! - Wiley Staff 💙
Last regular season games for our volleyball and football teams!! Good luck to our Panthers 💙🐾 🏐starts at 4 📸: Brandon Mapes
We hope everyone in Panther country is having a great Wednesday!! 💙🐾
Come support the class of 2️⃣0️⃣2️⃣4️⃣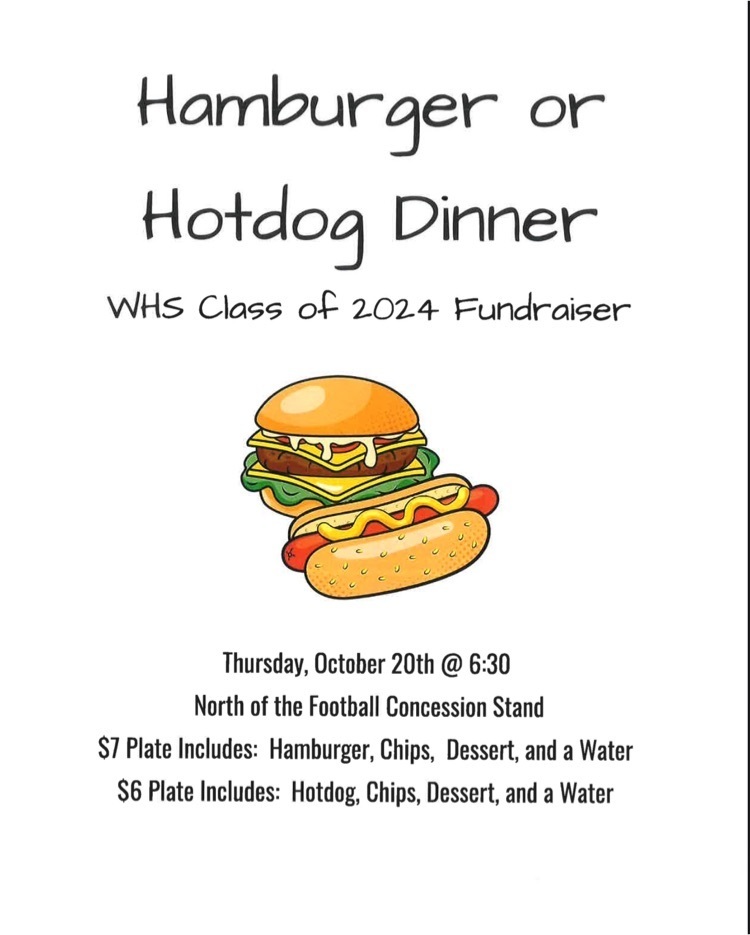 Thursday = busy day! 🏈4:00 - JH Football vs. Holly (time pushed up 30 minutes) 🏐4:30 - HS volleyball vs. Genoa-Hugo (JV and Varsity games, followed by Senior Night) 🍔🌭6:30 - Junior Class Dinner at the football field 🏈7:00 - HS football (Senior Night for Softball and Football) 💙💛In the gym and on the field FFA Stock-tober event!! Make sure to come out and support our Panthers!!