🔵⚫️⚪️Good luck, in today's competition, to the Wiley High School cheerleaders!! ⚪️⚫️🔵
Shout out to our Wiley girls wrestling team! Dixie Bitner 145 class 1st place champion, Jocelyn Salgado 110 class 4th place, and Isabelle Sweanor 105 weight class.
Wiley basketball fans. The high school girls and boys teams will be available for pictures and autographs at the tree lighting in Wiley this afternoon. Come by and take a picture. No cost, but they will be taking donations for team equipment.
Notice to Wiley School District stakeholders. Please see the attached announcement about an open Board of Education position.
Can't make the games? Log in to NFHS and support your Wiley Panthers 💙🤍🖤
First basketball game of the season.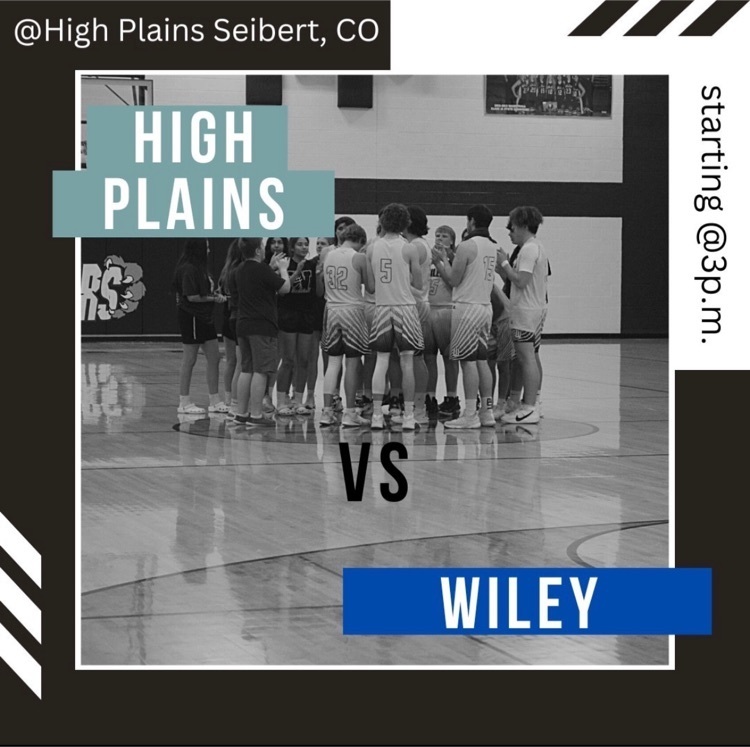 Parents, Students, and friends here are some upcoming events. Friday, December 2nd the Wiley High School basketball teams will be signing T-shirt's and taking pictures with fans at the Methodist church from 3-5 during the town Christmas tree lighting festivities. Friday, December 9th High School cheer state competition at the Denver Colosseum. Wednesday, December 14th Wiley elementary Christmas program 6pm in the High School gym. Thursday, December 15th No School (start of Christmas break)
We would like to wish everyone a very Happy Thanksgiving!! 💙
🚨Post Season Spotlight Alert🚨 Congrats to our fall athletes on their post season honors!! 💙🐾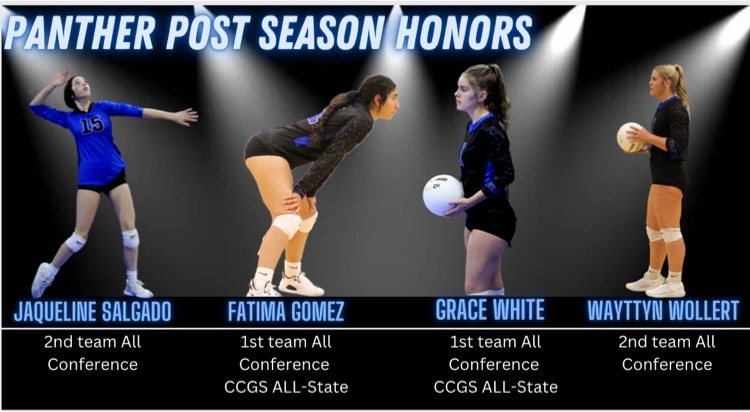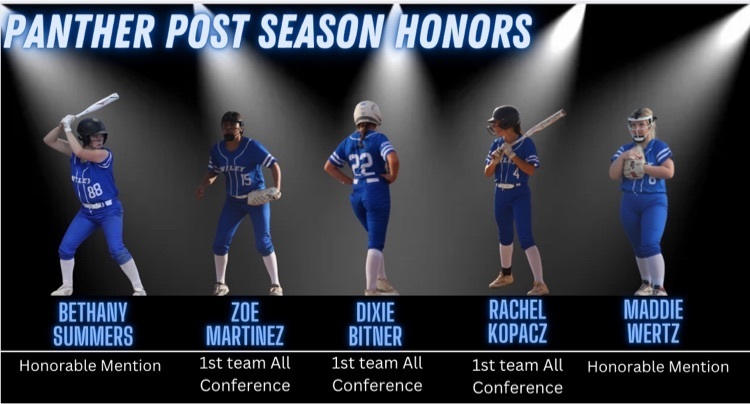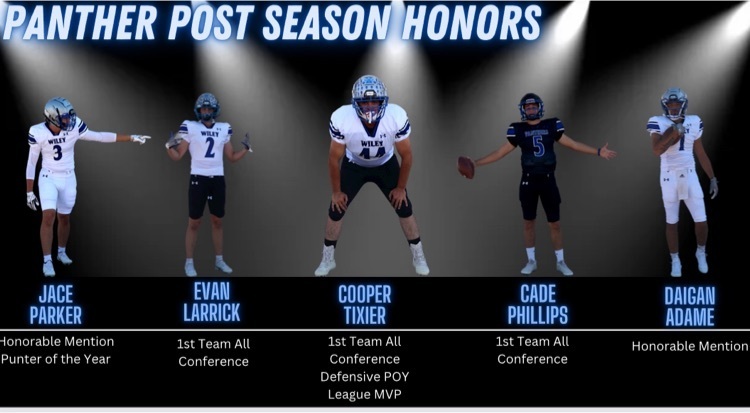 Congrats to our cheerleaders on placing first in the 1A/2A division of the SECO Cheer Invitational! 💙🥇
Guess what time of year it is….that's right, FFA pie auction time!! Join us for Fun, Food, and Auctioning of pies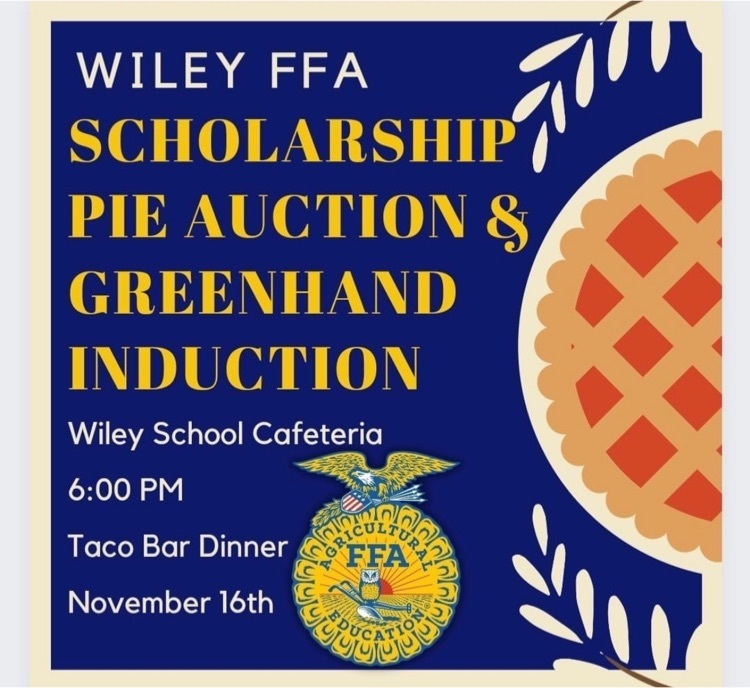 We would like to congratulate our Lady Panthers on such a successful season!! We are very proud of you!! 💙Thank you to our seniors, Fatima, Grace, Jackie, and Wayttyn! 💙 Good luck to the rest of the Southeastern Colorado teams that are still playing ❤️🧡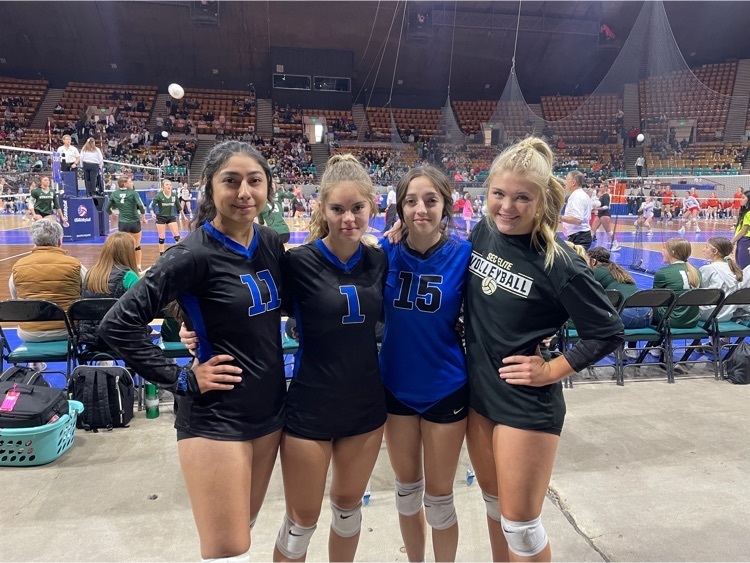 🔹Friendly reminder🔹 There is NO school tomorrow!! Good luck to our Lady Panthers! 💙🏐
We've got the fruit for you!! Check out the boxes our STUCO is selling. Contact Mrs. Piner at
nicole.piner@wileyschool.org
or 719-829-4806 🍏🍐🍊🍋🍎🍏🍐🍊🍋🍎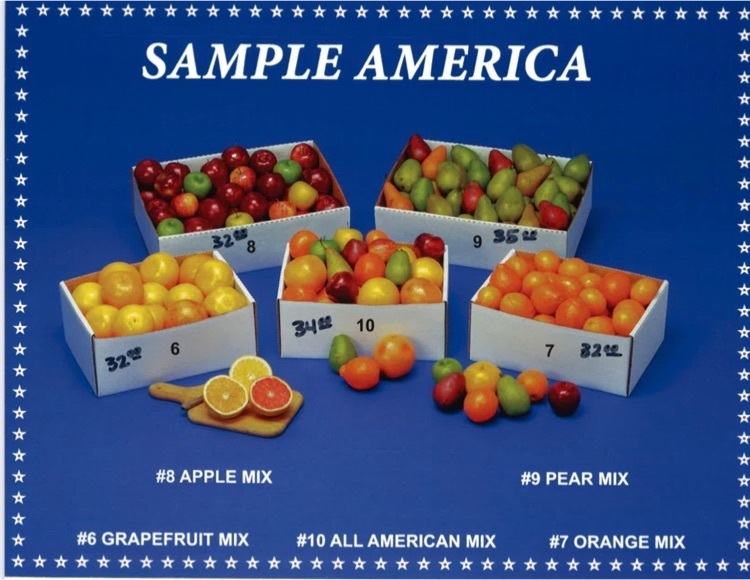 JH basketball has been moved to McClave Tuesday, November 8th. Games times remain the same. Game schedule: Boys c, boys b, girls a, boys a
In honor of Veterans Day, we would like to invite our veterans to come enjoy lunch with our students on Wednesday, November 9th. Lunch Times: Kindergarten - 2nd Grade 1055-1135 3rd Grade - 5th Grade 1125-1205 JH-HS 1145 - 1215 Menu: Chicken Noodles Mashed Potatoes Roll Dutch Apple Pie
Our Lady Panthers are going to state! There will be a pep assembly and send off at 1:20pm on Wednesday, November 9th in the gym. There will be no school on Thursday, November 10th to allow students and staff to attend the games. Go Panthers!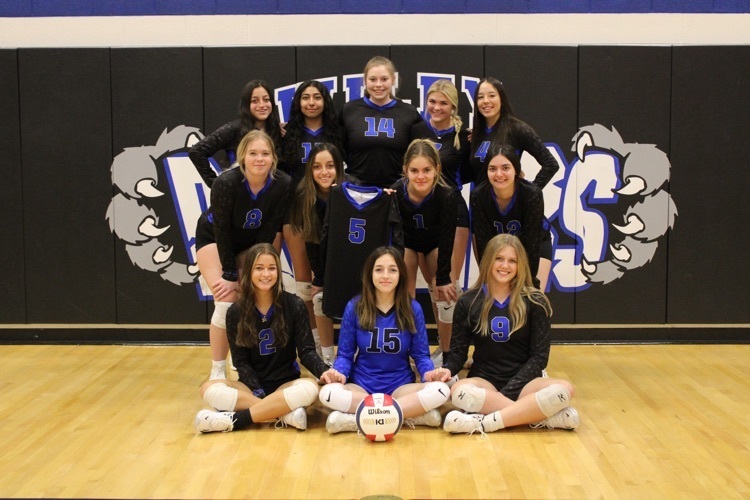 See you there!!! 💙🐾🏐