County Line Rivals leaving the Lamar Tournament with some major hardware today!! 🏆Tournament Champions🏆 Our very own 🥇Ty Michael #138s 💙 🥇Chase Turner #175s 💙💛❤️Great job, boys❤️💛💙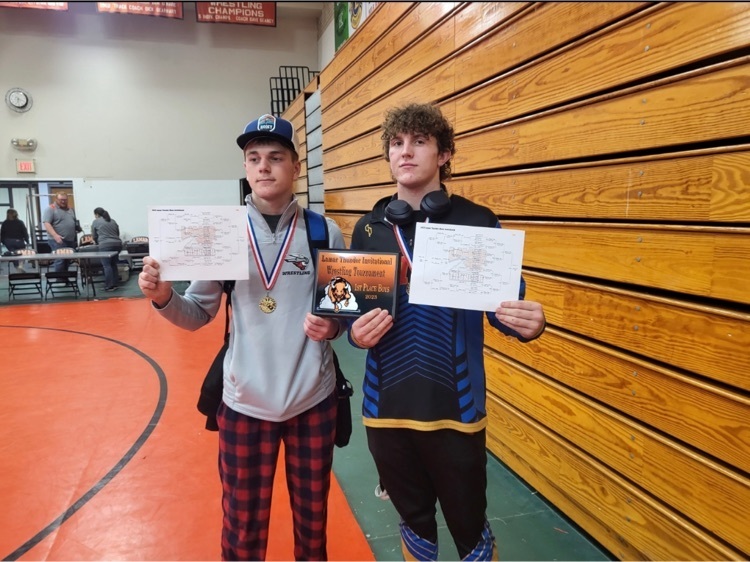 🔹Wiley students take on Denver🔹 Wiley FFA at the Dexter Show Wiley basketball at the Nuggets game 💙🐾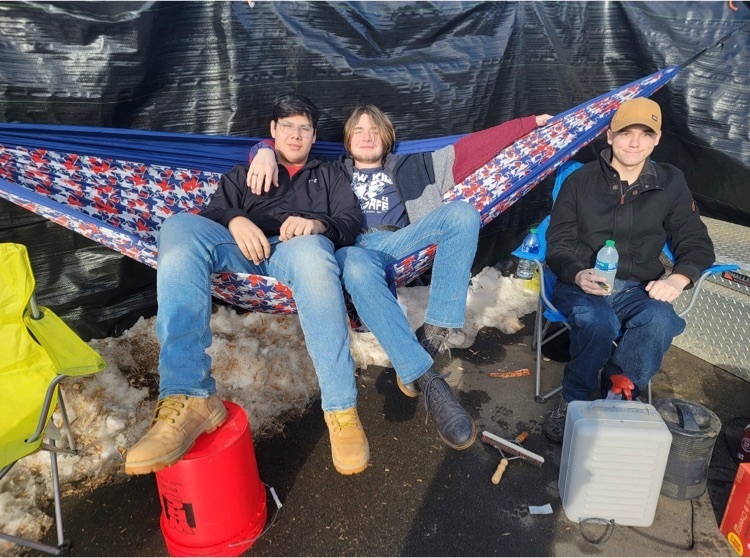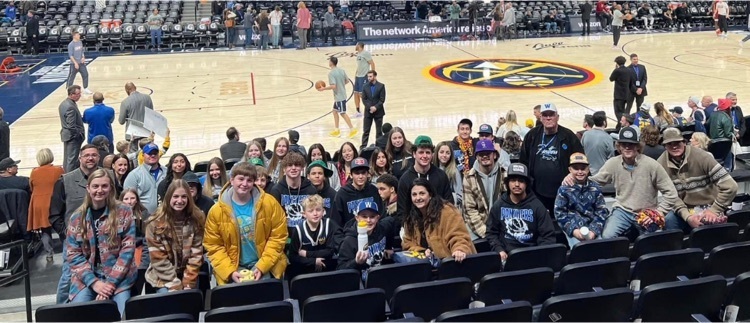 Come get some great food and watch some even better basketball!! January 10th: Granada vs. Wiley Games start @ 4pm Go Panthers!!! 💙🏀🐾
Our Wiley History class will be hosting an excellent event. Please come out and see all the amazing things that they have been working on!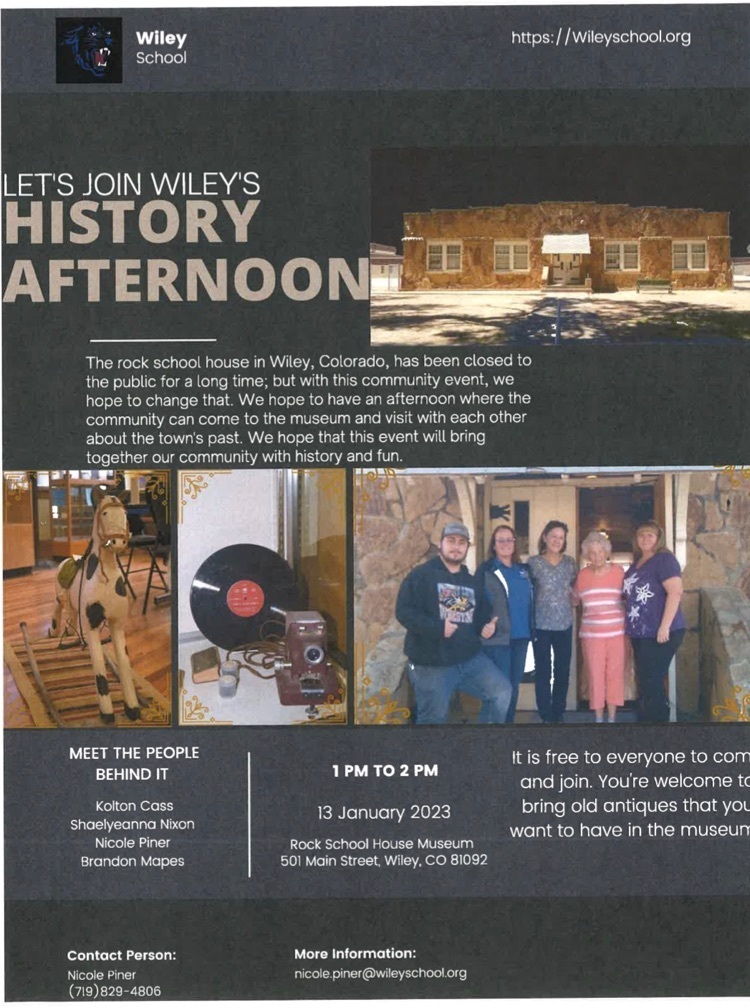 Wanna watch the JH tournament live?! Head over to the Weskan FB page and check it out!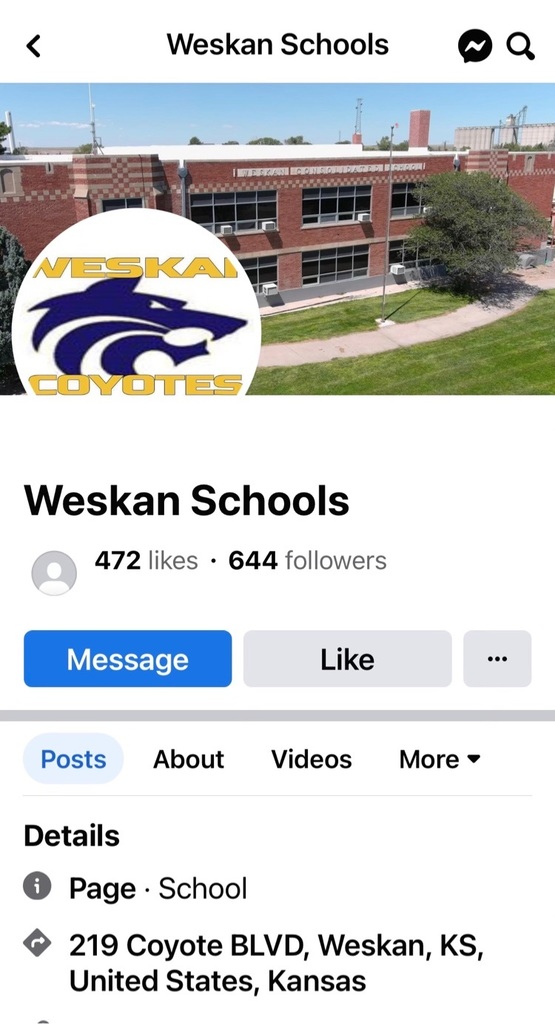 Due to declining road conditions, Wiley will have a delayed start of 10am Tuesday, January 3rd. Welcome to 2023.
Guess what starts Tuesday?!?!? 🎉 2nd semester 🎉 We are excited to see each and every one of our students on Tuesday, January 3rd. Enjoy one more day before we get back at it 💙🐾
Holiday Basketball Tournament day 2… 🏀girls play at 9 🏀boys play at 130 Be there!!
Between games at the Holiday tournament, come out to the school and be a part of the process to discuss outdoor recreational opportunities in Wiley from 4-8pm in the cafeteria.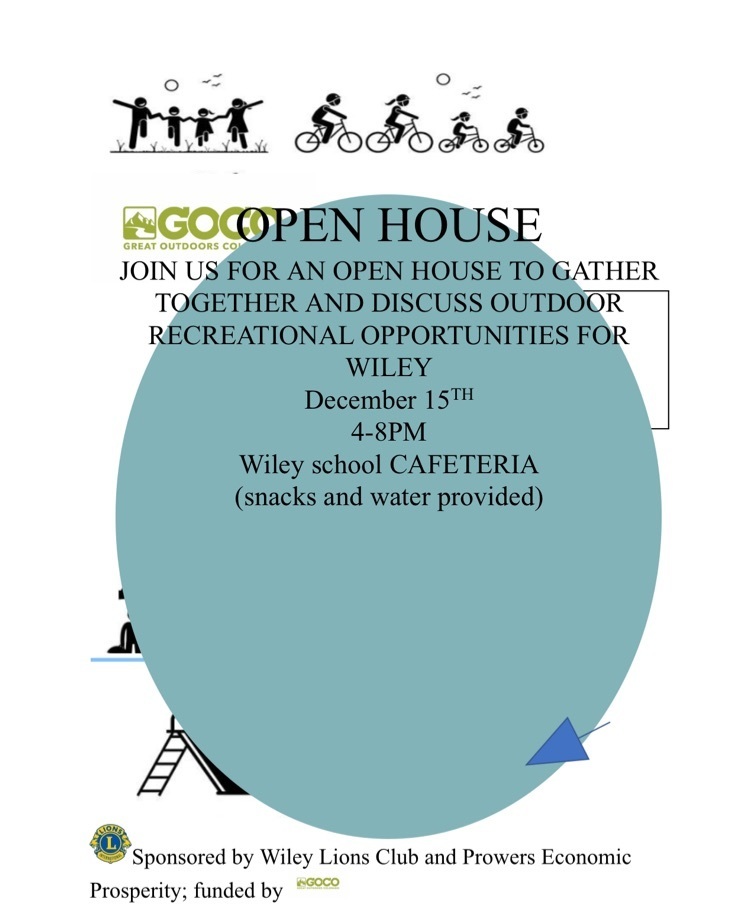 JH and HS students, report to your 2nd hour class when you get to school at 10am. Thank you
Buses will begin routes at 9am. JH basketball games at Kit Carson have been cancelled. Wrestling at Las Animas has been cancelled. Thank you for your flexibility and understanding.
We will have a late start of 10am due to road conditions.
🔹WILEY CHEER🔹 Good luck to our girls competing in the State Cheer Competition! Wanna watch?! Log on to NFHS and check out your Wiley Panthers, performing Friday morning @ 8:22 a.m! 💙🖤💙🖤💙🖤💙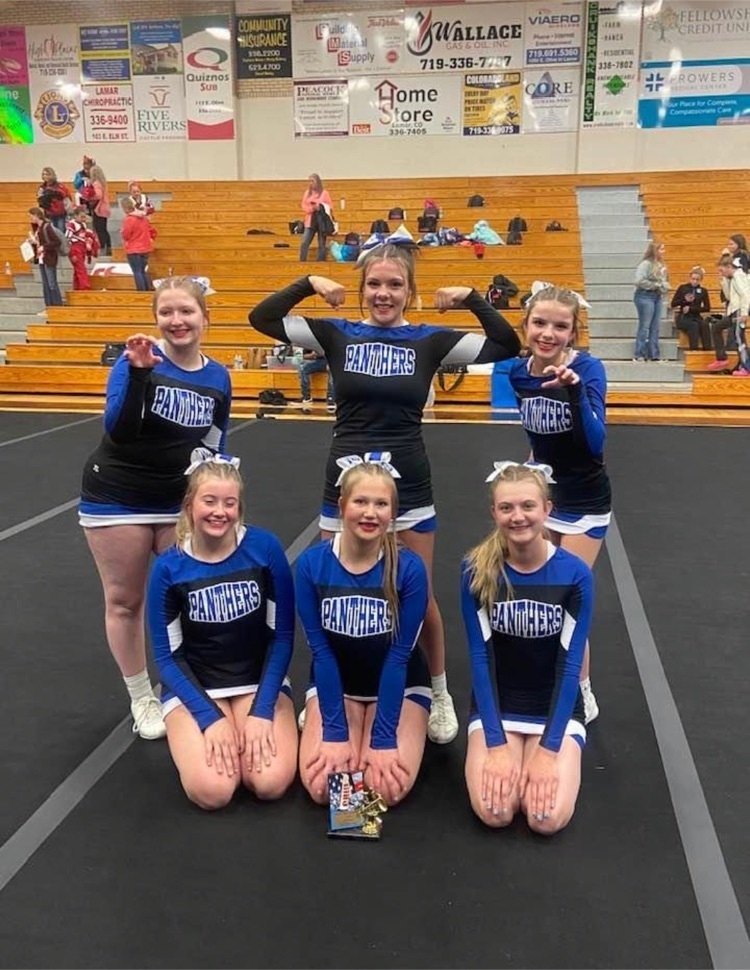 Varsity Boys Basketball will play in Las Animas Saturday. A team is unable to play Saturday in their tournament and we will fill in. Planned game time is 2:30pm.
🔵🟡 FFA DISTRICT SPEAKING 🔵🟡 When: December 7, 2022 Who: Annabelle Mortimeyer, Rachel Kopasz, Brooke Thompson, Alison Hernandez, Lina Mulaney, and Rhett McDonald Where: Lamar, CO What: Speaking contest and representing Wiley FFA Good luck, Panthers!! 🐾💙
Rivals did work on the mat today… Team placed 3rd Jaden - 4th Brenden - 3rd Aaron - 5th Ty - 2nd Keenan - 2nd Daigan - 1st Will - 1st Spencer - 5th Chason - 2nd Greta job, guys! 🔵🟡🔴
Awesome job, girls!! We are proud of our Wiley Panthers!! 🥈place and on to state 💙💙