Wiley Community, We wanted to give you all a heads up about a flight crew helicopter landing near the school this evening. They will be here for the vigil. Thanks in Advance, Wiley School District
Just a friendly reminder that there is no school tomorrow. Buses will not run. Students wishing to seek social emotional support will be able to come to the school from 10-12, with lunch provided. We will end our day at 2, in preparation for our memorial vigil beginning at 7. Thank you to the surrounding community for the continued support. 💙
It was a fun day in World Geography!!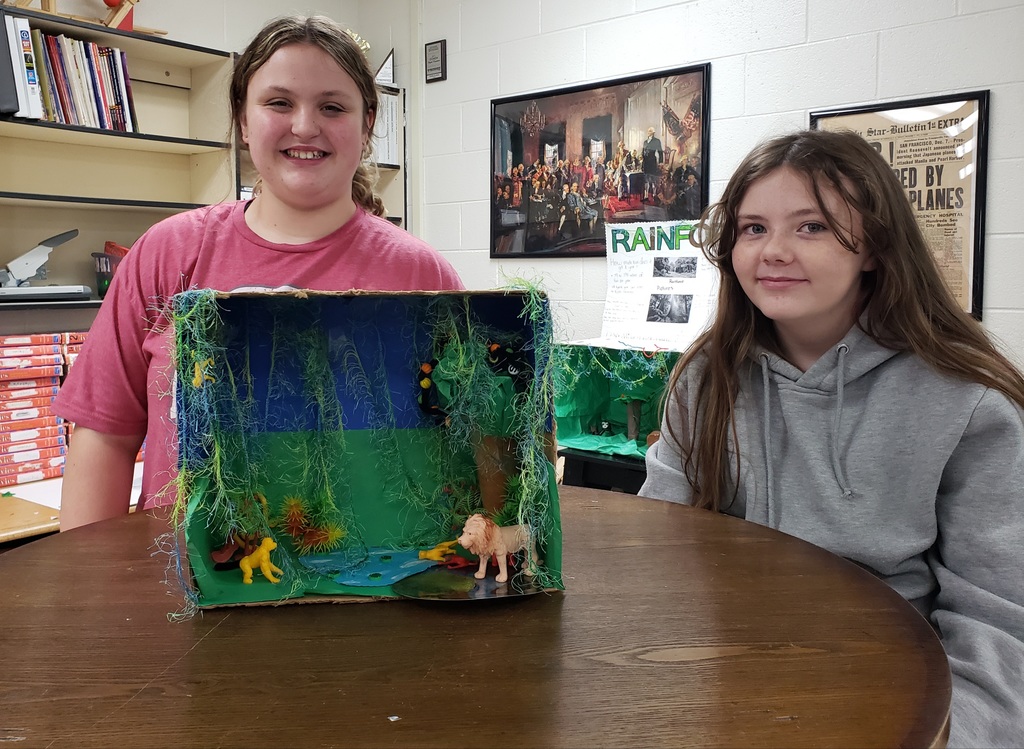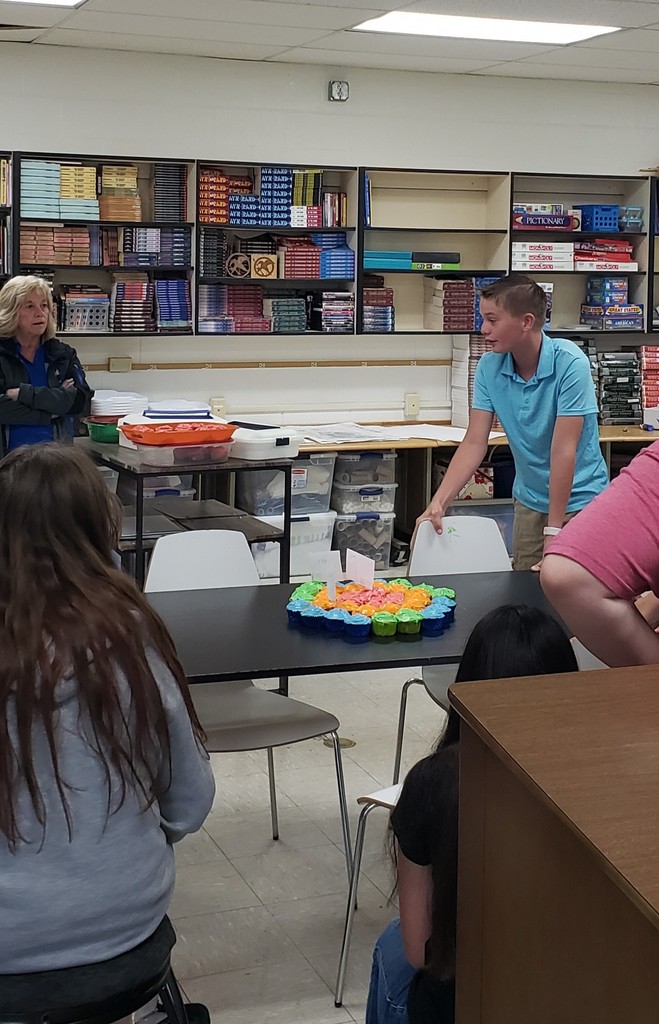 Tomorrow in LJ. Keep it rolling, Lady Panthers 🥎🥎🥎
Exciting News... 2021 - 2022 Yearbooks are here!!! They will be available for pick-up or purchase starting tomorrow at secondary lunch (11:45 - 12:15). They are $30 per book. Please stop by and see Mrs. Prosser, any time after lunch, and get your yearbook!
Students, staff, and community - Here is information in regards to next Thursday, September 8th. If you are a former staff member or student of Wiley Schools, please feel free to stop by and utilize the social emotional support or the supportive environment, if needed. 💙 #pantherstrong
Our Lady Panther Softball Team is back in action tomorrow!! 💙🥎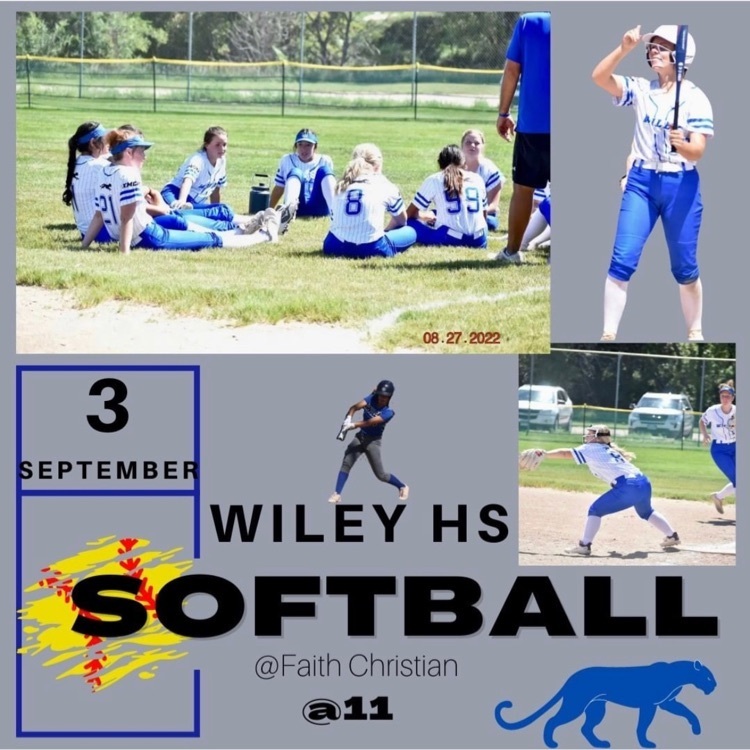 Are you ready for some football?!?!? High school and junior high in action tomorrow!! 💙🏈
Reminder 📸 Picture Day is tomorrow 📸 🔹Elementary students will get an order form sent home in their backpacks, today. ▪️Secondary students can swing by the office and grab an order form, if need be. 🔹even if students don't order pictures, they need to get a picture taken for their student I.D. ▪️Orders can also be placed online! We look forward to seeing everyone smiling from ear to ear tomorrow!!
Shout out to our two Students of the Game. 1st Grader: Santiago Roman and 4th Grader: Austin Dechant! Way to work hard!! 💙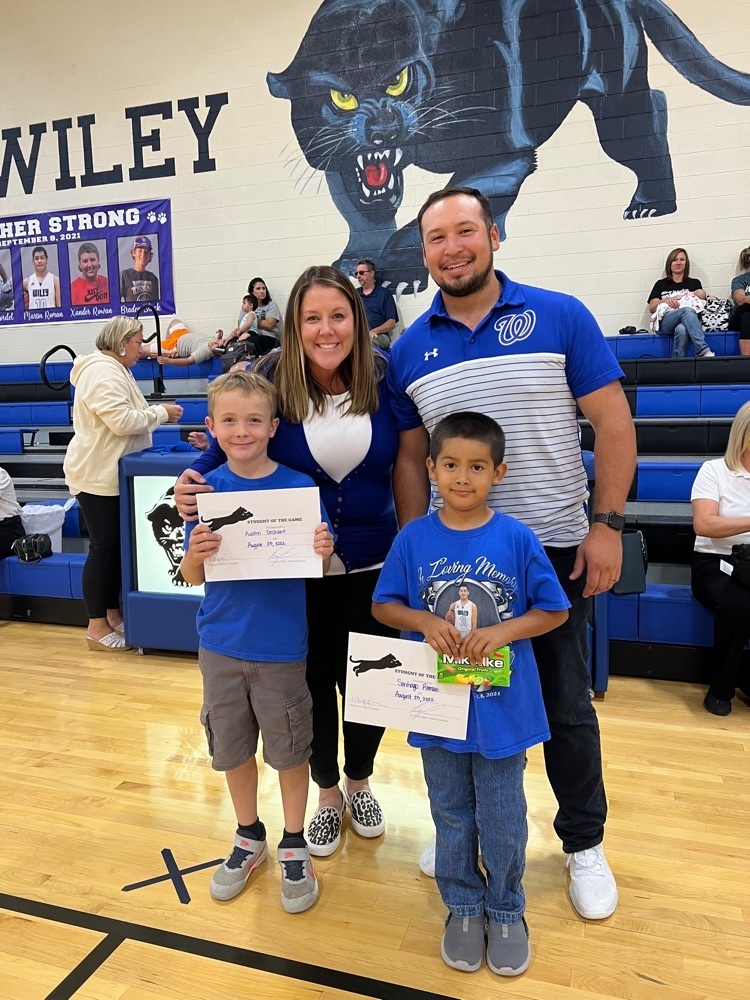 Hey Parents of Rec kiddos - Still needing to turn in your paperwork and/or money for fall sports?!? Send it to the school, in your athlete's blue homework folder, and have them hand it in to their teacher. We'll take care of it from there!! 💙 🏐🏈🏐🏈🏐🏈🏐🏈🏐🏈🏐🏈
Friday's volleyball game vs. Sangre has been moved to 2pm. Sorry for any inconvenience.
Hey PK-5th grade students….we're really excited to see you tomorrow!! 💙💙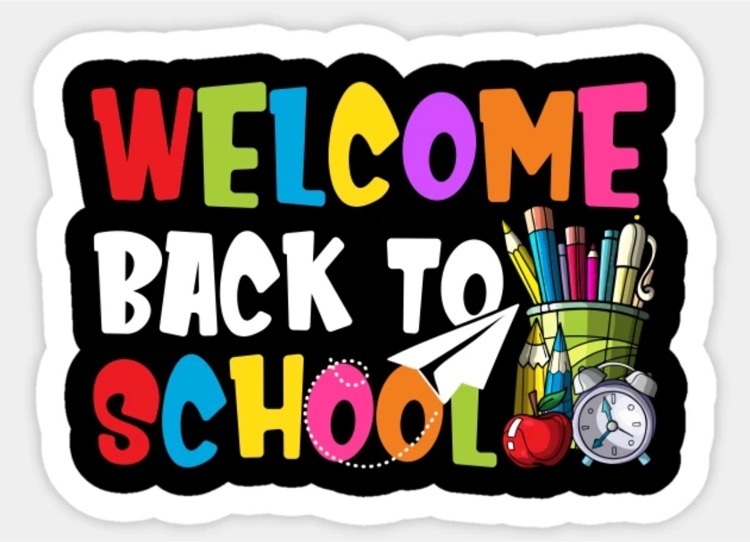 It's everything Wiley Panthers in your pocket!!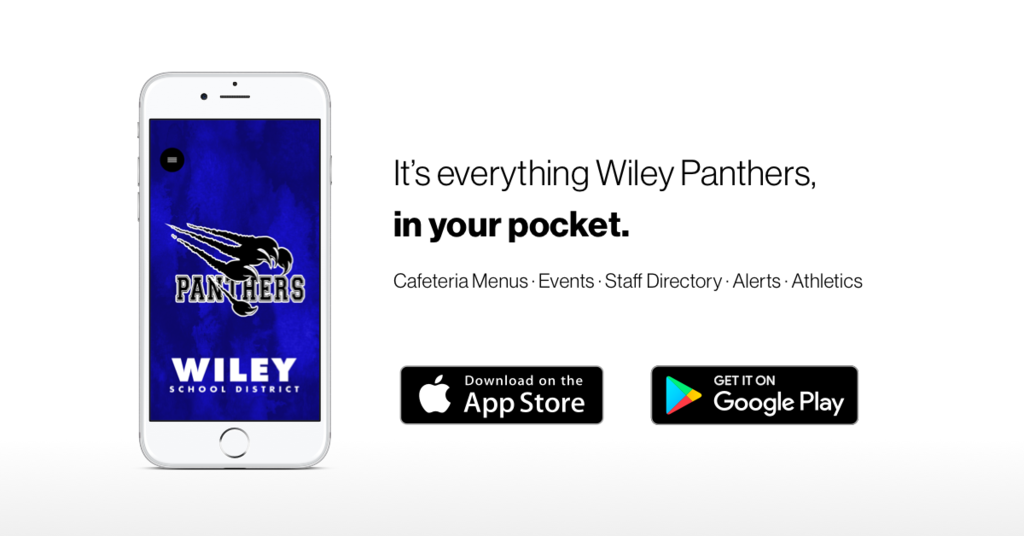 🚨 ATTENTION FOOTBALL PARENTS🚨 The scrimmage against Delores Huerta has been moved to Wiley. It will begin at 2:00 p.m. Are you ready for some football!?! 🏈

Fall Sports Schedules!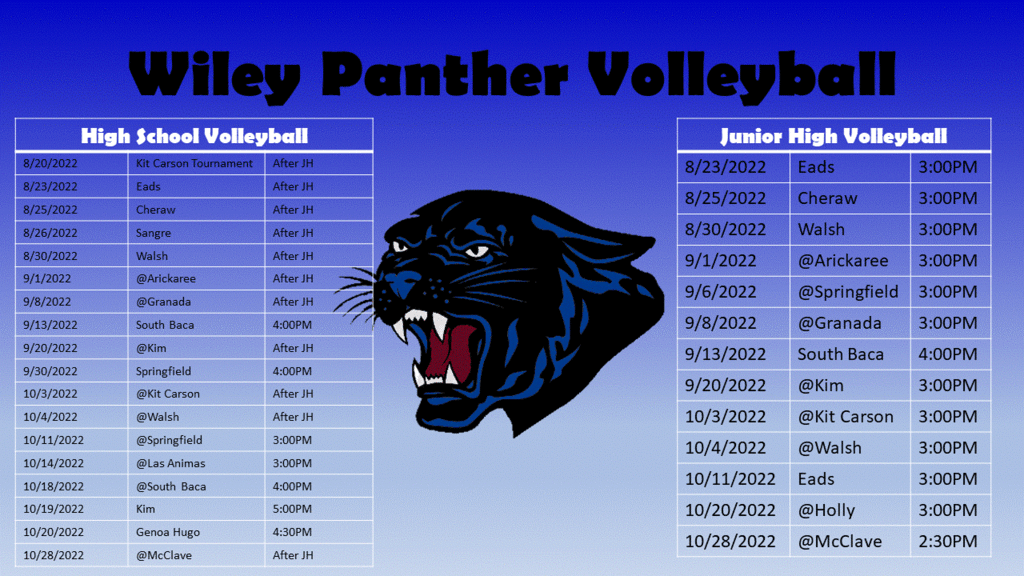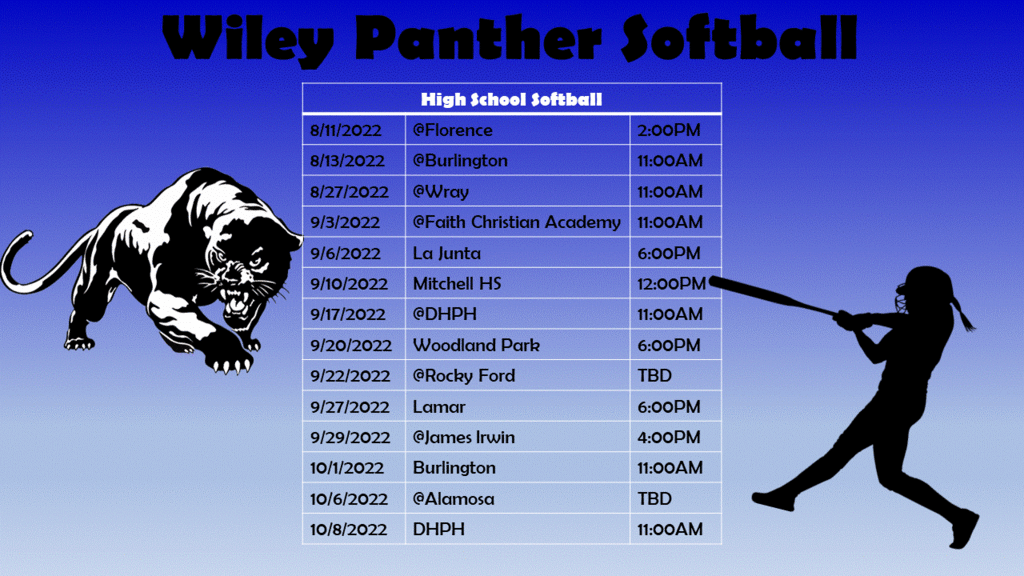 Don't miss your opportunity to get your student enrolled in school. Head to our website to fill out enrollment forms!
🚨BACK to SCHOOL ALERT🚨 It's hard to believe that it is already time to start thinking of going back to school, but we are less than a month away!! We wanted to give you some important upcoming dates: 🐾6th - 12th grade class registration - August 1st, 9:00 - 12:00 = Freshman - August 1st, 1:00 - 4:00 = Sophomores - August 2nd, 9:00 - 12:00 = Juniors - August 2nd, 1:00 - 4:00 = Seniors - August 3rd, 9:00 - 12:00 = 6th - 8th grades **parents MUST be present to register for classes! 🐾August 17th - first day of school for 6th-12th grade students 🐾August 17th & 18th - Kindergarten - 5th grade testing days **parents be on the lookout for more information on these two dates coming in the mail** 🐾August 17th & 18th - Preschool Open House. **More information to follow** 🐾August 22nd - Kindergarten - 5th grade first day of school (Supply lists are posted on our website) We are working on our Back-to-School BBQ and will get information out ASAP. We are looking forward to the 2022-2023 school year!! 💙🐾
Here is a list of events for Hay Days, happening tomorrow.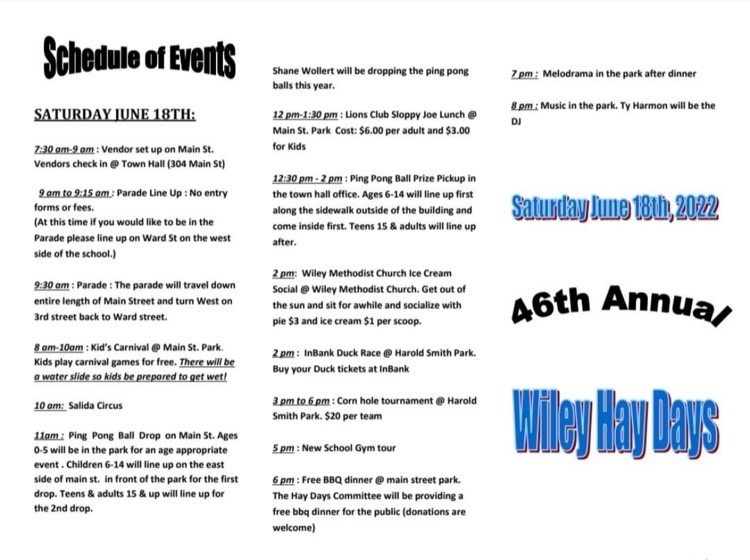 💙💙You're invited💙💙 🏀Join us for the gym grand opening tomorrow during Wiley Hay Days. 🏀Ribbon cutting and ceremony at 5:00. 🏀There will be an elementary and high school/community game of knock out at 5:15. Be the first person to win a completion in the new gym. No pre/registration required. See you there💙🐾🖤